Unicorn Party Theme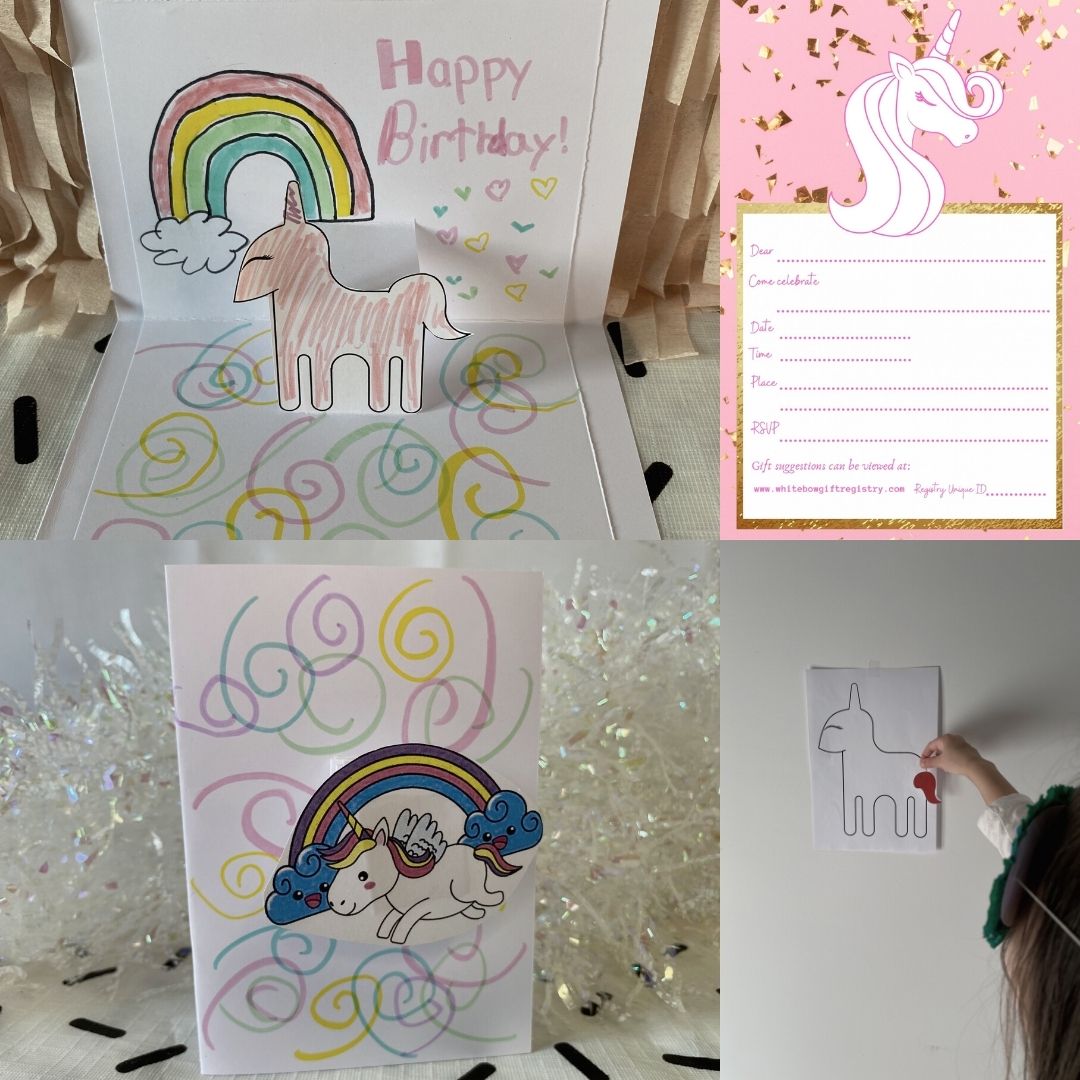 Last Updated on October 17, 2021 by White Bow
We have unicorn party theme ideas for a child who loves unicorns. We have free invitation templates, ideas for games and crafts.
Download for free our Pink Unicorn Invitation template. Check our other invitation template, Unicorn with Rainbow Invitation.
Pin the Tail on the Unicorn is a fun game to have at a Unicorn themed birthday party. You can download this Unicorn Pin the Tail template and the Unicorn Tails, or copy this unicorn and draw on a bigger paper if you want. Having a pinata is another fun game to have at a birthday party. Create your own pinata and use pastel colours to decorate the pinata, or staple a unicorn image on the pinata. You can also make a rainbow pinata as we did. Check the photo at the end of this blog.  We made the rainbow by scrunching crepe paper and sticking them on a recycled paper bag. We decorated the rest of the bag by ripping coloured paper and sticking them on the bag. Making this pinata would be an activity that you and your child could do.
Make some popup cards using this downloadable Unicorn Images for Craft template. You can use a paper spring to make the unicorn popup or give it a 3D effect. Another fun and easy unicorn craft you can do is Unicorn with Fan Wings.
Are you organising a birthday party? Avoid waste by creating a gift registry for your child. Having a gift registry will avoid duplicated gifts, unusable items such as the wrong size or colour, or items your child does not desire. It is easy to create a gift registry with White Bow. You can create your wish lists by downloading the IOS app or access it on our website. You can create your wish lists using any store. The app generates a Unique ID for your event, which you can share with your guests by writing the Unique ID on the invitation or your can share it through email, phone text or social media such as Watsapp or Messenger.  Try White Bow. It is free for a year!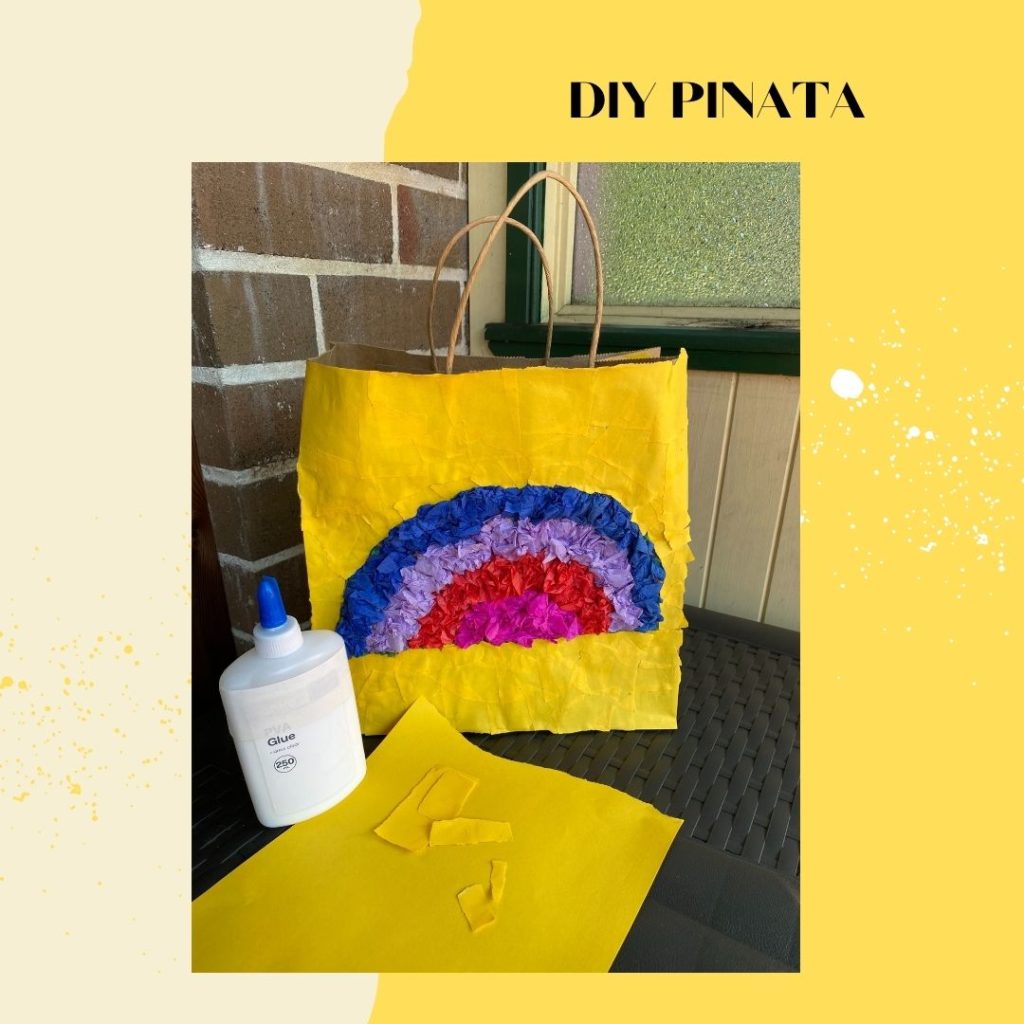 birthday card
,
invitation
,
party game
,
pinata
,
unicorn craft