Unicorn with Fan Wings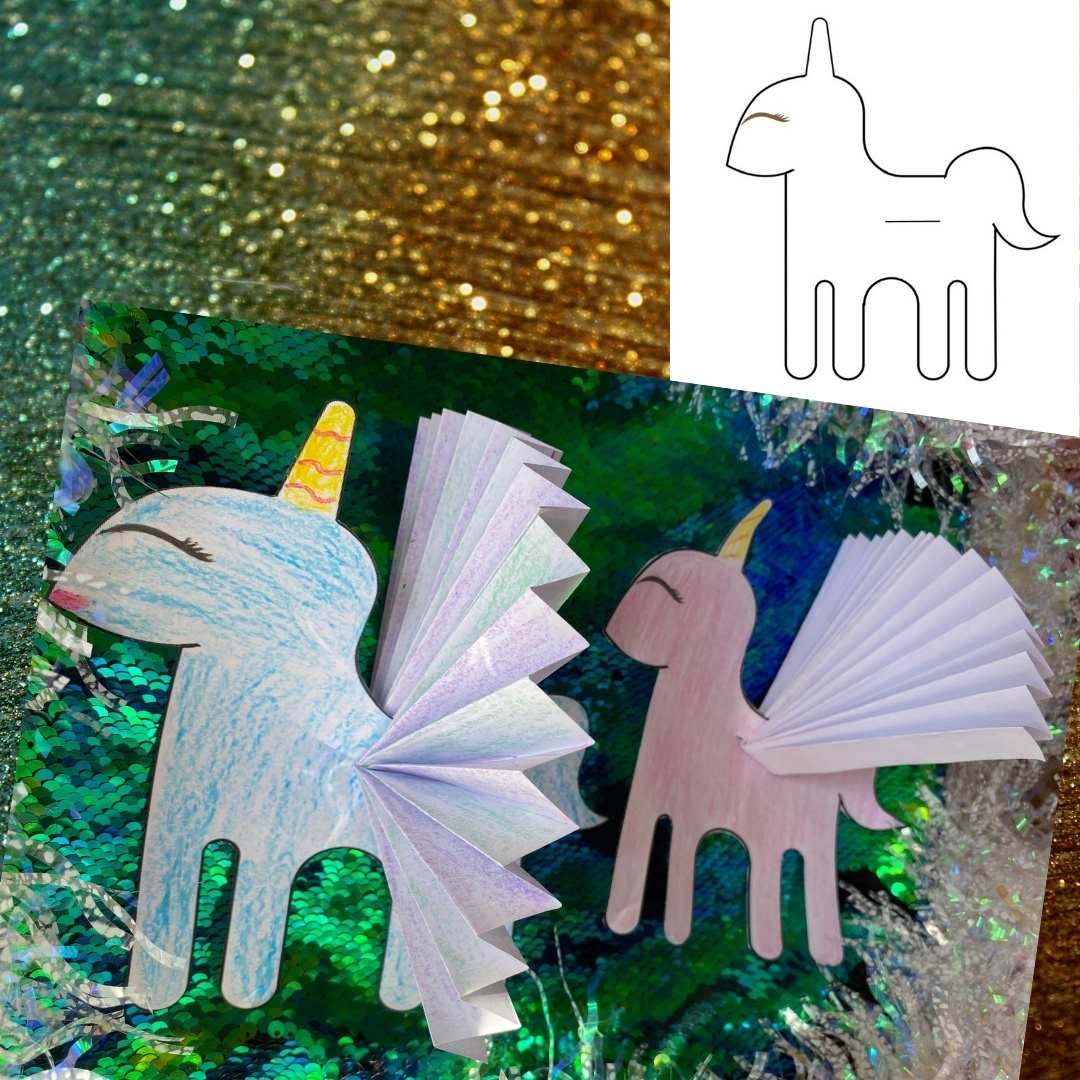 Last Updated on June 27, 2021 by White Bow
Download our PDF Unicorn template to create this Unicorn with Fan Wings craft. Kids will be using their scissors, colouring and folding skills with this activity. These skills are good for developing kids' fine motor skills and hand-eye coordination. This is also ideal for a unicorn theme party. If you want other unicorn party ideas, check our blog Unicorn with Rainbow Invitation Template.
Materials required:
Unicorn drawing (click this Unicorn-craft-template to download the template)
Copy paper – white or any colour
Crayons
Scissors
Glue, tape or stapler
Instructions:
Download and print our PDF Unicorn template.
Colour in the unicorn. You can also decorate it using glitter glue or washi tape.
Cut around the unicorn template.
Cut a slit in the unicorn to place the wings through. The slit, which is around the middle of the unicorn has been marked on the unicorn template.
Make the fan by folding the copy paper. If you want to decorate the fan, you can colour it with crayon or you can use glitter glue.
Fold the fan in half so you know the middle of the fan.
Put the fan through the slit in the unicorn.
Fold the fan in the middle then put the ends together using glue, tape or staple.
If you want to see how this activity is made, check our youtube clip Unicorn with Fan Wings tutorial video.
craft for kids
,
craft ideas
,
unicorn craft
,
unicorn party ideas