DIY Pinata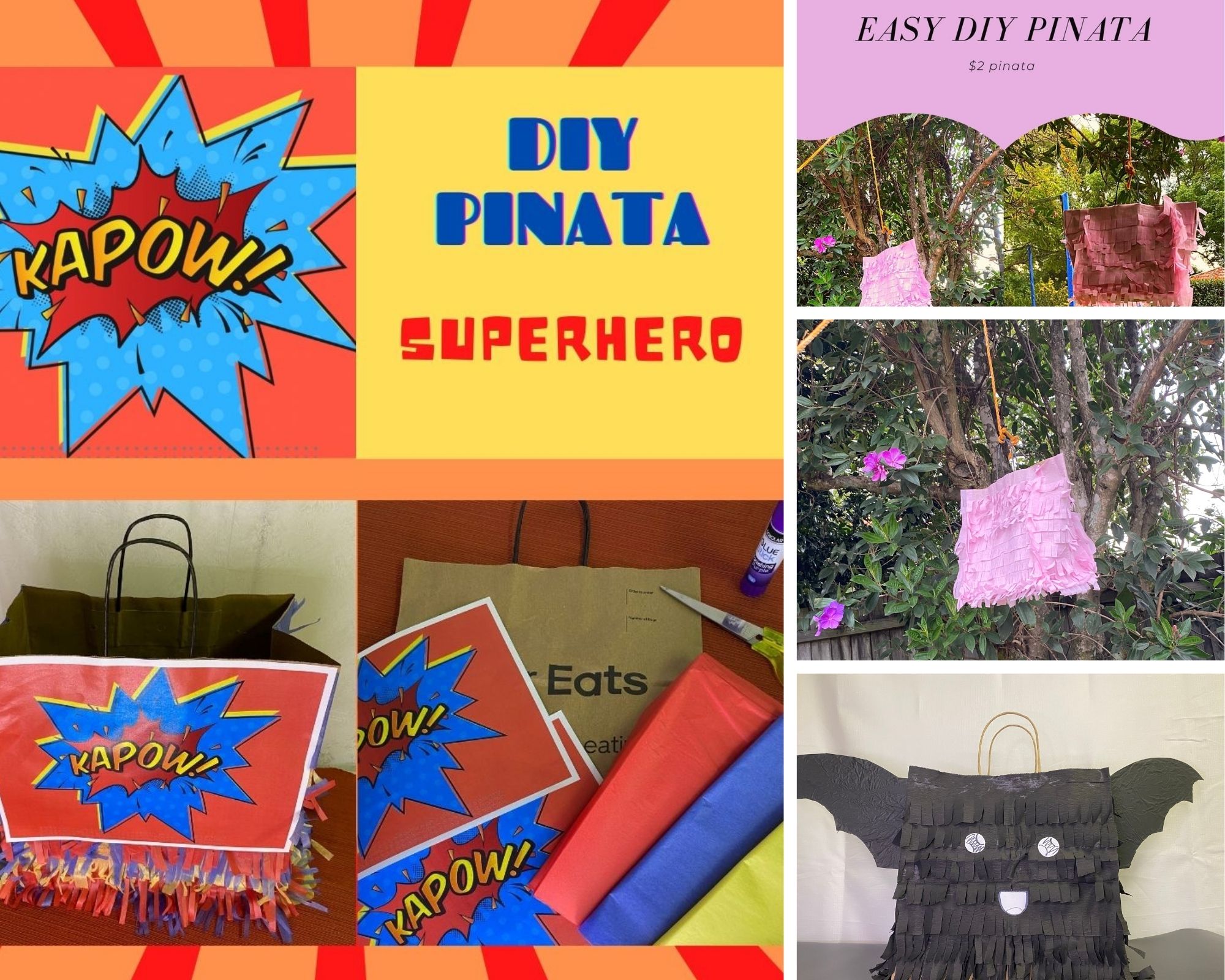 Last Updated on September 25, 2021 by White Bow
This DIY Pinata is super easy to make. We used a paper bag, crepe paper and glue. For this project, we recycled a food delivery paper bag.  We then decorated it with paper frills using tissue paper or crepe paper and stuck it with glue on the paper bag. Then, fill it with lollies or candies and other party giveaways such as stationery like erasers and pens or little toys like yoyos, slinkies etc.
If you have a theme and cannot find a pinata appropriate for the theme, then get a picture of the theme and stick it on the bag. Or just use your child's favourite colour. Our pink pinata only cost us the crepe paper which was $2. You can also tear coloured copy paper in place of crepe paper. Check our Rainbow Pinata.
For a Superhero themed party, you can use this downloadable PDF Kapow banner.  You can also use this Kapow banner as decoration at your party. For more Superhero party ideas, check our other blog Superhero Invitation Template.
Watch our Video on How to Make a Pinata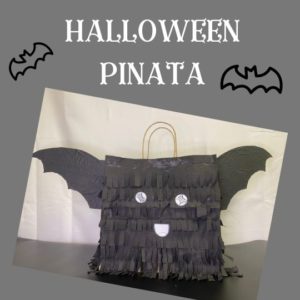 Our Halloween Pinata is a bat-inspired design. We created the wings using cardboard and wrapped it in tissue/crepe paper. You can add frills to it or just cover the cardboard with paper. We attached the wings using stapler.  You can then add eyes and a mouth using a white copy paper and stick it on with glue.
diy pinata
,
halloween pinata
,
homemade pinata
,
how to make a pinata
,
party game
,
rainbow pinata
,
superhero pinata