Kids Party Invites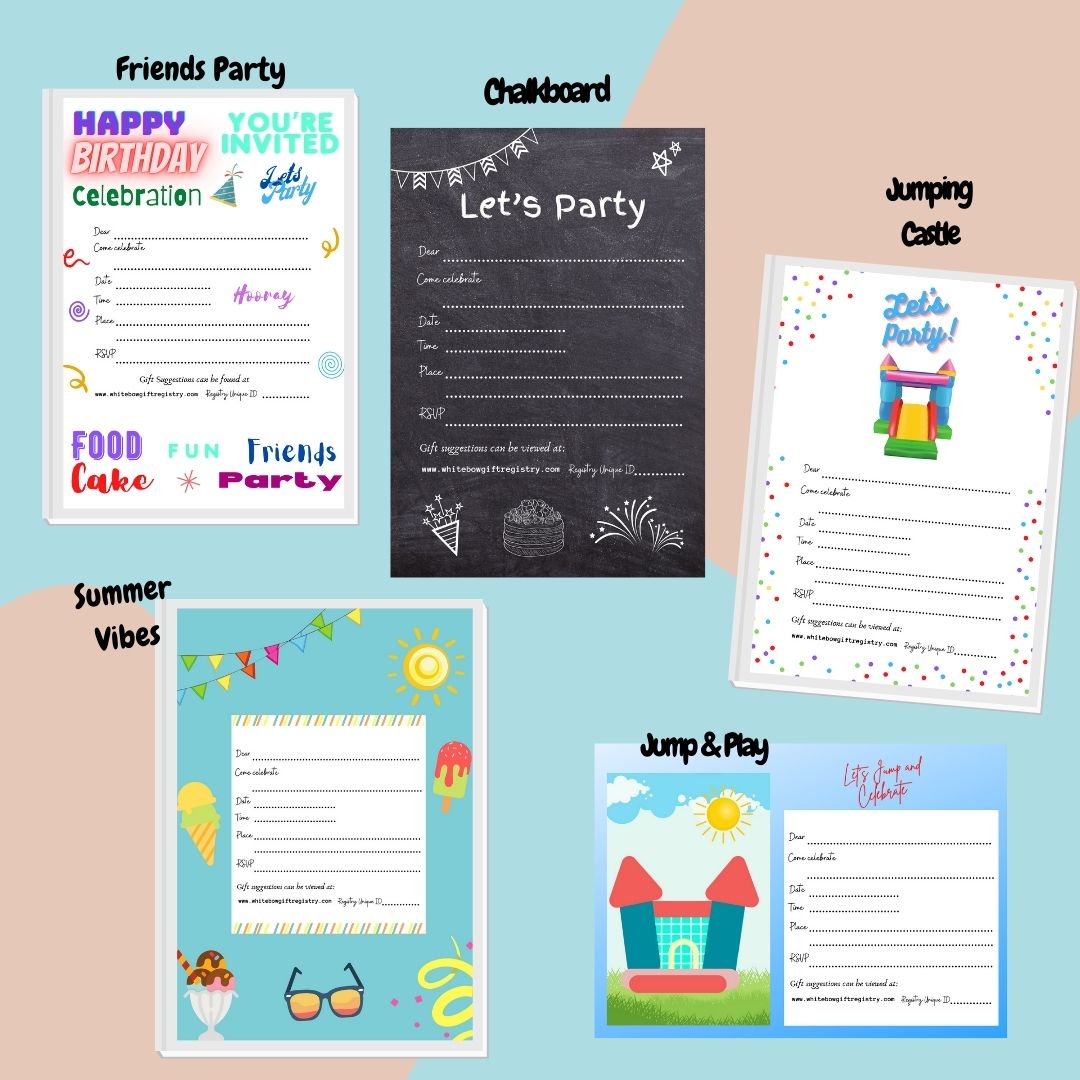 Last Updated on March 5, 2022 by White Bow
Here are invitations to use for a kid's party. Choose from Chalkboard, Jumping Castle, Jump and Play Party, Ice Cream Vibes and Friends Party Celebration. These kids' party invites exude fun and colour. These are PDF files and each page contains two 5 x 7-inch invitation templates.
Parties do not have to be difficult to organise. You can have a small number of kids or invite the whole school class, depending on what you can manage. Make sure you have a cake, some finger foods, games and party bags for kids to take home. If you want some ideas for party games, check out our other blogs such as how to make a pinata or Pass the Parcel with a Twist.  We also have other kids' invitations such as Superhero Invitation and Unicorn Invitation.
Our invitation templates include a section to write in the Unique ID for a gift registry. White Bow assigns a Unique ID for each wish list created. The Unique ID allows access to your wish list. You can share the Unique ID through email, social media, phone text message or written on an invitation.  When a guest has purchased a gift listed on your registry, they can mark the gift purchased, this then prevents others from purchasing it again. This also prevents gifts from being duplicated. White Bow really makes gift buying easy. White Bow is not affiliated with any store and so you can easily create a wish list using any store. Create your wish list by using the IOS app or access through the web browser.
gift registry for a birthday
,
invitation
,
kids birthday party