Superhero Invitation Template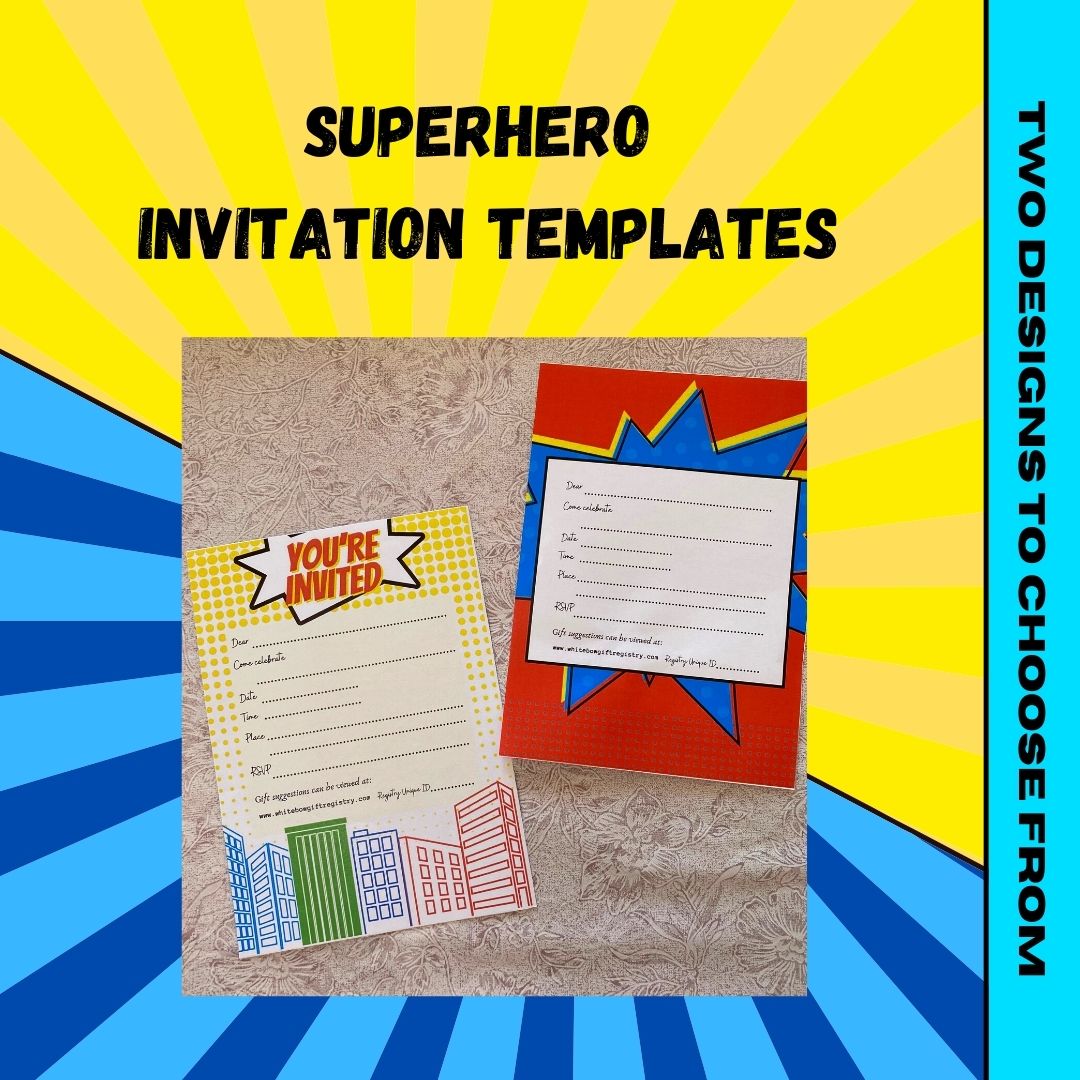 Last Updated on November 27, 2021 by White Bow
Check these Superhero invitation templates. There are three designs to choose from and they are available for free.  There are 2 invitations per page. These Superhero invitation templates could be used for a boy or a girl's birthday party.
Finding superhero decorations, cake decors and loot bags will not be hard as there is plenty of superhero merchandise that you will be able to purchase. You could even have a superhero costume party. Just write on the bottom part of the invitation for guests to come in their favourite superhero costume. For a game or activity, you can have a Superhero themed pinata. Check our Superhero pinata that you can use for your party. You can use the "Kapow" template or decorate the pinata with your colour scheme. This is easy to make and cheap, as this will only cost you the price of the crepe paper.
These invitation templates are ideal to use when you have a wish list with White Bow Gift Registry. When you create a wish list with White Bow Gift Registry, it generates a Unique ID, which identifies your event. We have provided a section where you can write in your Unique Id. Why create a gift registry for a birthday party? You will avoid duplicated and unwanted gifts. Check our previous blog, Gift Registry for a Birthday Party why it is a good idea to share your wish lists. You can also share your Unique id by email, phone text message, through Facebook Messenger or Watsapp. You can add your wish lists up to the date of your event, ideal for last-minute shoppers. Do try White Bow Gift Registry now. Sign up using the web app  or you can download the IOS app.
Downloadable templates: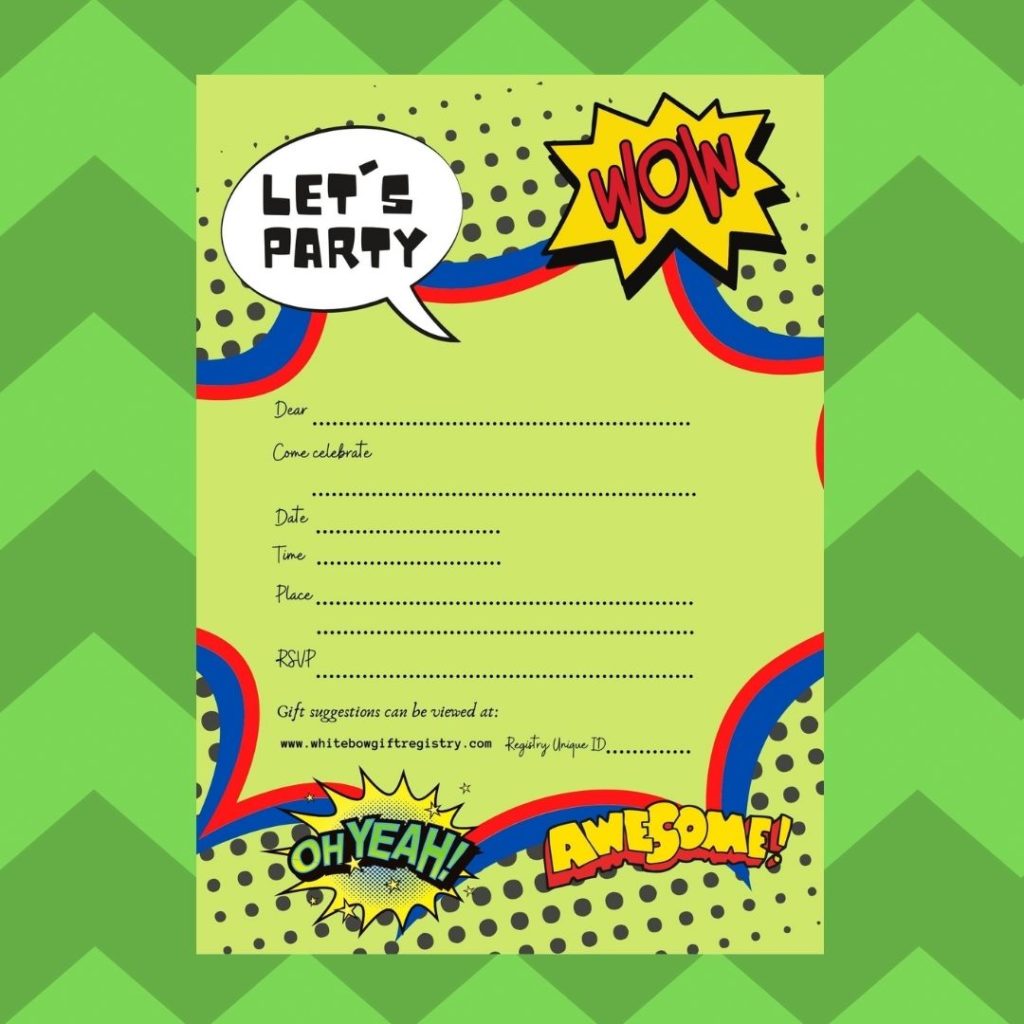 Superhero invitation yellow background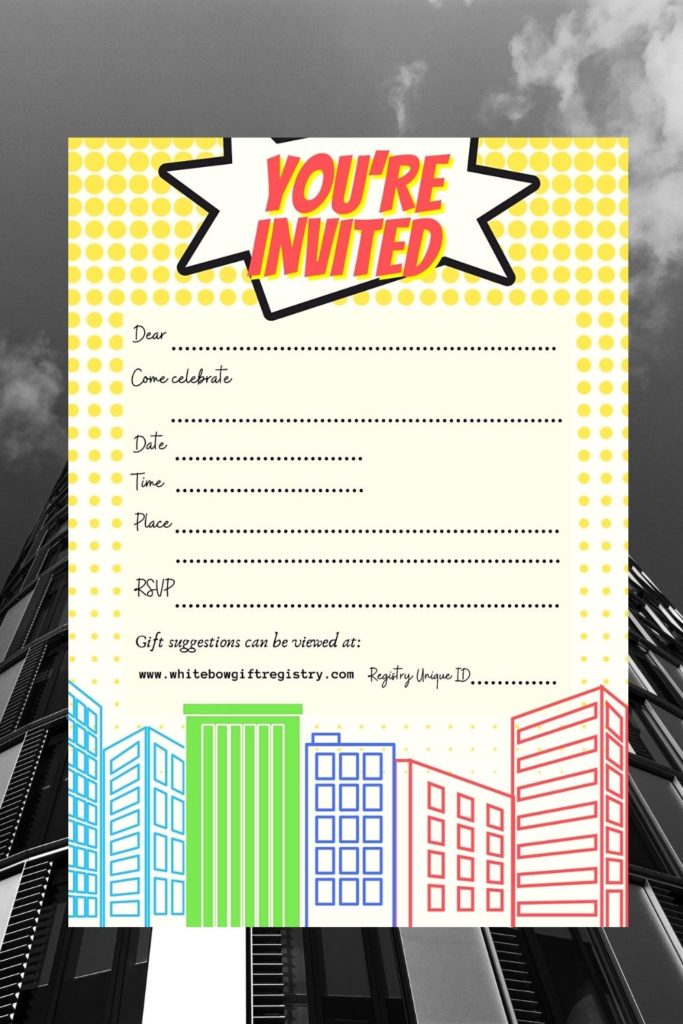 Superhero invitation red background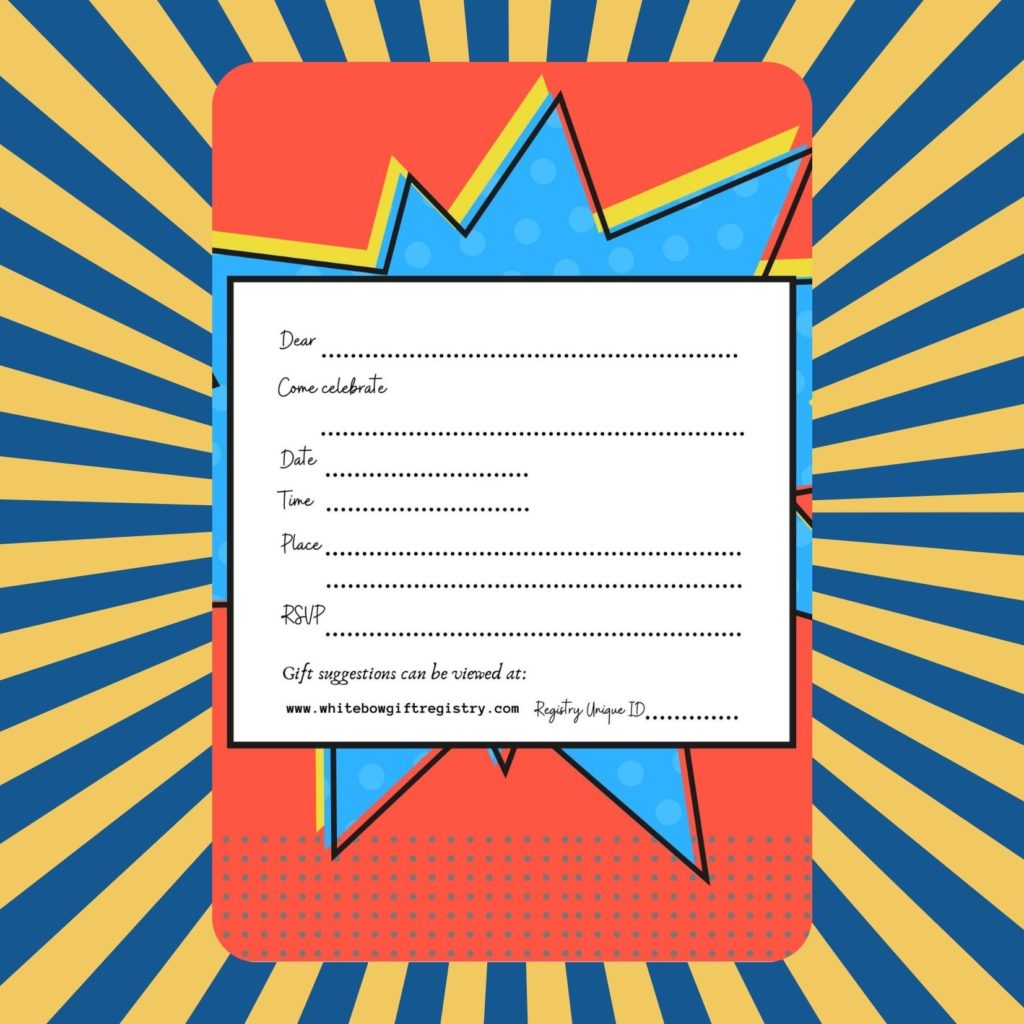 free invitation template
,
gift registry
,
invitation
,
invitation template
,
superhero invitation template