Guide to the Types of Clay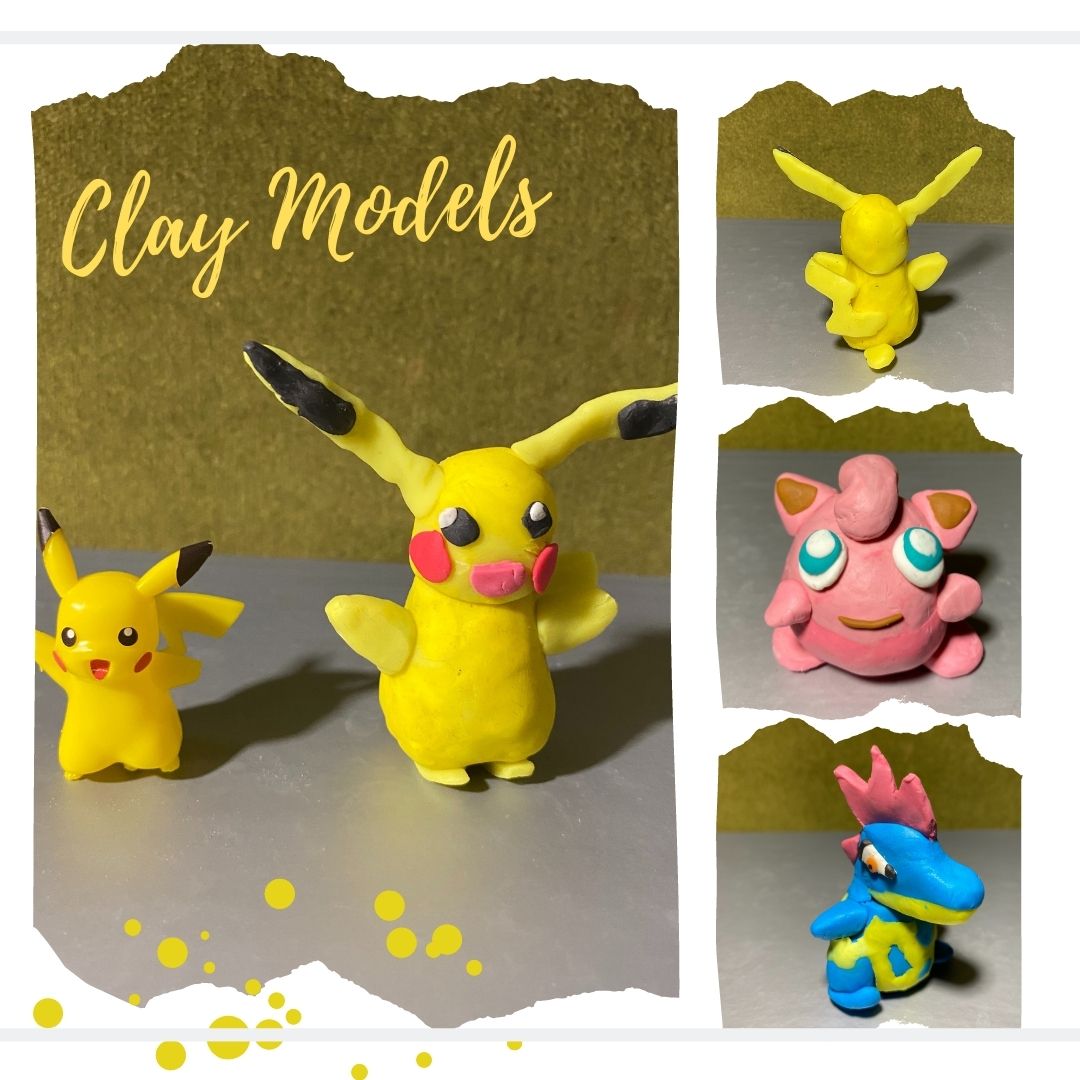 Last Updated on August 4, 2021 by White Bow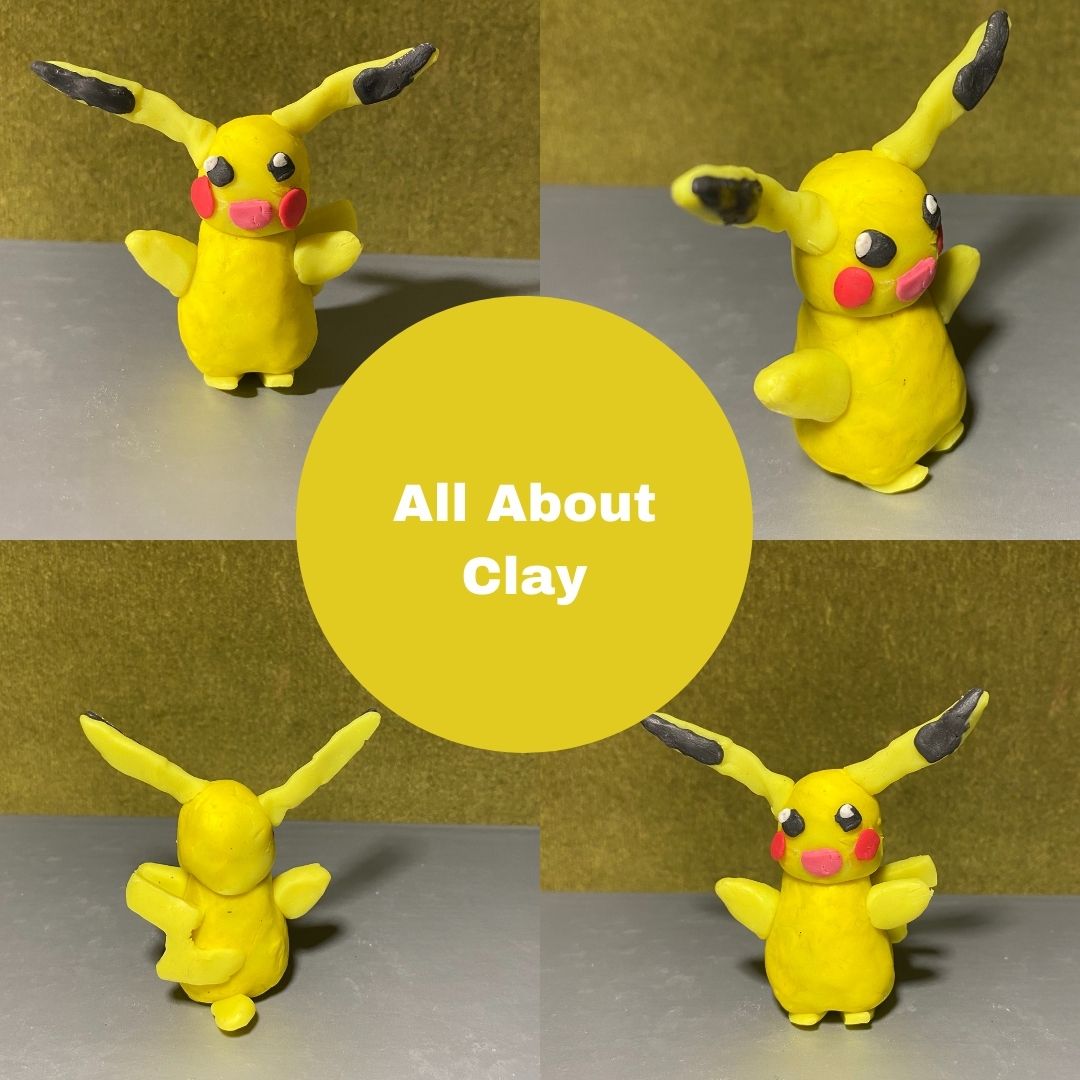 Check our collection of Pokemon characters made of modelling clay. Watch Pokemon art. Hope this will inspire you to create your own models using clay.
Here is a guide to the types of clay available. This will explain the differences between playdough, modelling clay and air-dry clay. This will help you choose which type of clay to get for your child and for the project you want to embark on.
Playdough
When my child was a toddler, I would bring playdough with me to keep her entertained. One day we were at a restaurant with some friends and kids started to come around us and wanted to play with my daughter's playdough. There and then, I realised that playdough is a great way of entertaining kids. It has a calming effect, a bit like the slime and fidget spinner. It also helps with developing fine motor skills and hand-eye coordination. Now, we use playdough to create cake-like masterpieces. The thing with playdough is they do not keep for long, unlike clay. Playdough is a lot softer than plasticine. So playdough would be most ideal for younger kids.
Modelling Clay
Plasticine is probably the most common type of modelling clay available in the market. I was not much a fan of modelling clay as it is hard to mould. Then we went to Weta Workshop in Wellington and I saw what can be done with clay.  Below was a photo I took when we were there.  It's a photo of faces made of modelling clay made by talents from Weta Workshop.  To make it easier to mould the clay, you have to keep on kneading it and keep it warm. Then the clay becomes more pliable.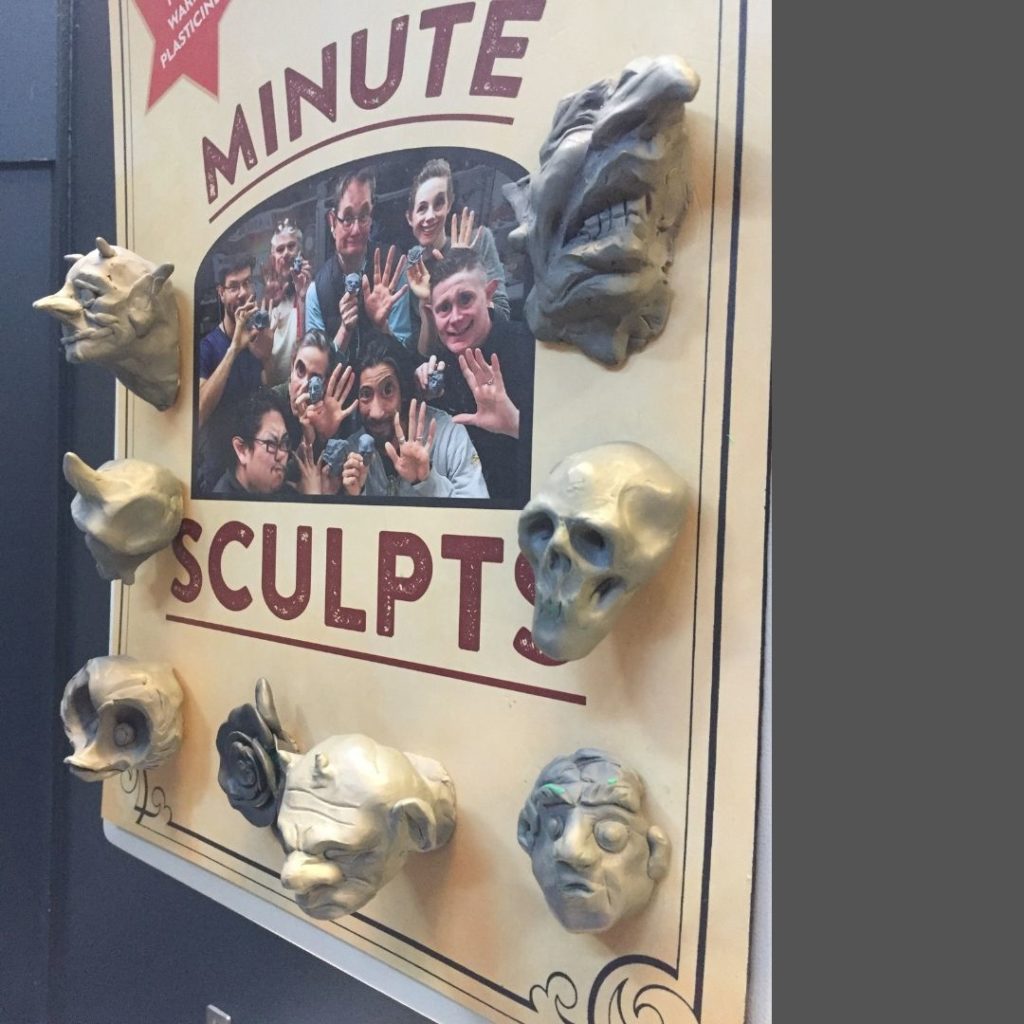 Air-dry Clay
You can now buy air-dry clay. They are quite soft. Some brands are crumbly but they are still good to work with. Once the clay is dry, you won't be able to re-use it, but you can use your creation for display.
air dry clay
,
Craft
,
craft for kids
,
modelling clay
,
pikachu
,
pikachu art
,
pikachu clay
,
Playdough
,
pokemon
,
pokemon art
,
pokemon clay
,
squiggly puff
,
totodile
,
weta workshop