Christmas Pinata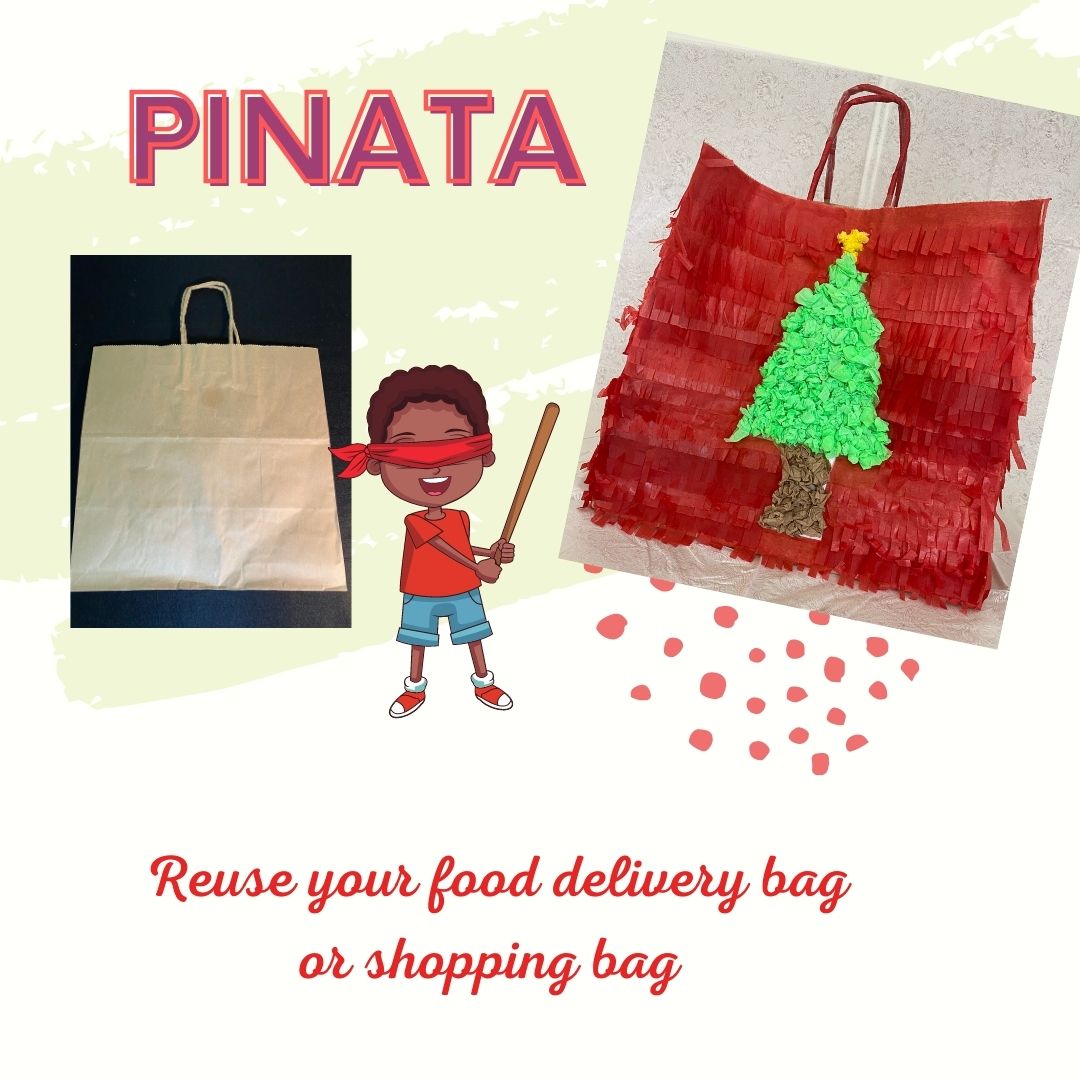 Last Updated on October 17, 2021 by White Bow
Here is a Christmas pinata made from upcycled paper bag or food delivery bag.
What you need:
Paper bag or food delivery bag
Crepe or tissue paper
Glue
To make the Christmas tree design, we first drew a Christmas tree on copy paper and cut the outline. Then we cut up crepe paper into small squares. We rolled the crepe paper, applied glue, and stuck it on the copy paper. When the Christmas tree has been covered with crepe paper, stick the Christmas tree on the paper bag with glue.
Next is to make paper frills. Use the paper frills to decorate the paper bag so it looks like a pinata. To make paper frills, cut long strips of tissue paper, about 2-inch high. Take a strip of paper and cut frills halfway up the strip of paper. To stick the frills on the bag, you can either use sticky tape or glue. I found the glue easier to apply though. I did this by using a painting brush to apply the glue on the bag, and then I stuck the paper frill on the bag next.
Check our other pinata designs.
Video of Pinata Made from Paper Bag
craft for kids
,
pinata
,
recycling craft