White Tulips Card Template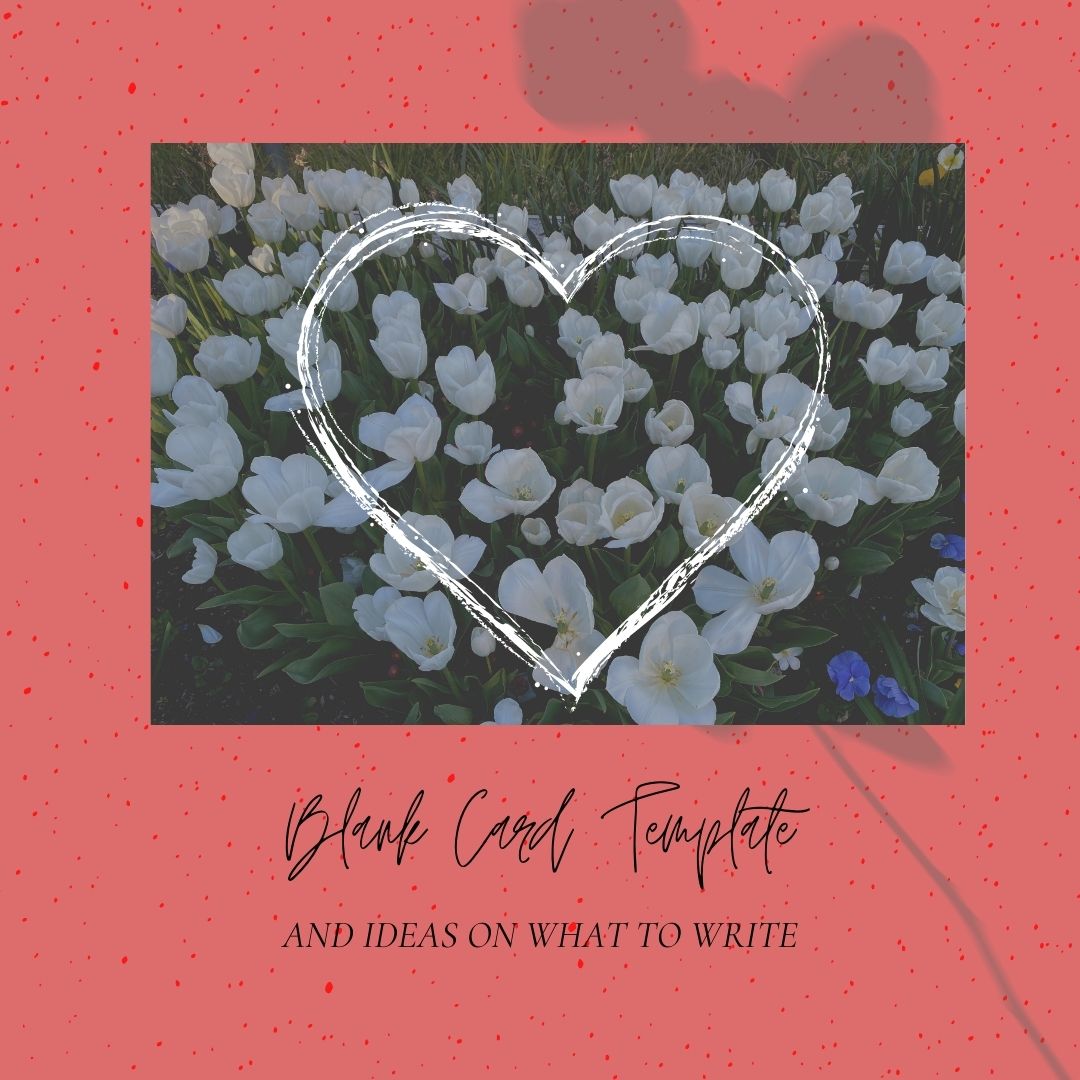 Last Updated on November 20, 2021 by White Bow
Available for free download is this PDF card template with white tulips. We also offer tips on what to write on this blank card that you can use for Valentine's day or any other romantic occasion such as anniversary, wedding or engagement. It comes in 2 sizes – 7×5" and 6×4".
Having a blank card is a good way of writing a personalised message. Following are some ideas to prompt you on what to write:
Start with the name of the event, for example:
– if it is Valentine's day then say "Happy Valentine's Day, my love."
– if it's a wedding, say something like "Congratulations on your wedding day."
Next, say what you wish or hope for on this special occasion. Example:
Valentine's day – I hope you feel so loved today and everyday.
Wedding – I wish you all the happiness in the world.
Next, you can give the reason for your wish for them. Example:
Valentine's day – You are very special to me.
Wedding – You are a special couple
Download for free:
anniversary
,
anniversary card
,
Free printable greeting cards
,
valentines day
,
White tulips