Halloween Pumpkin Craft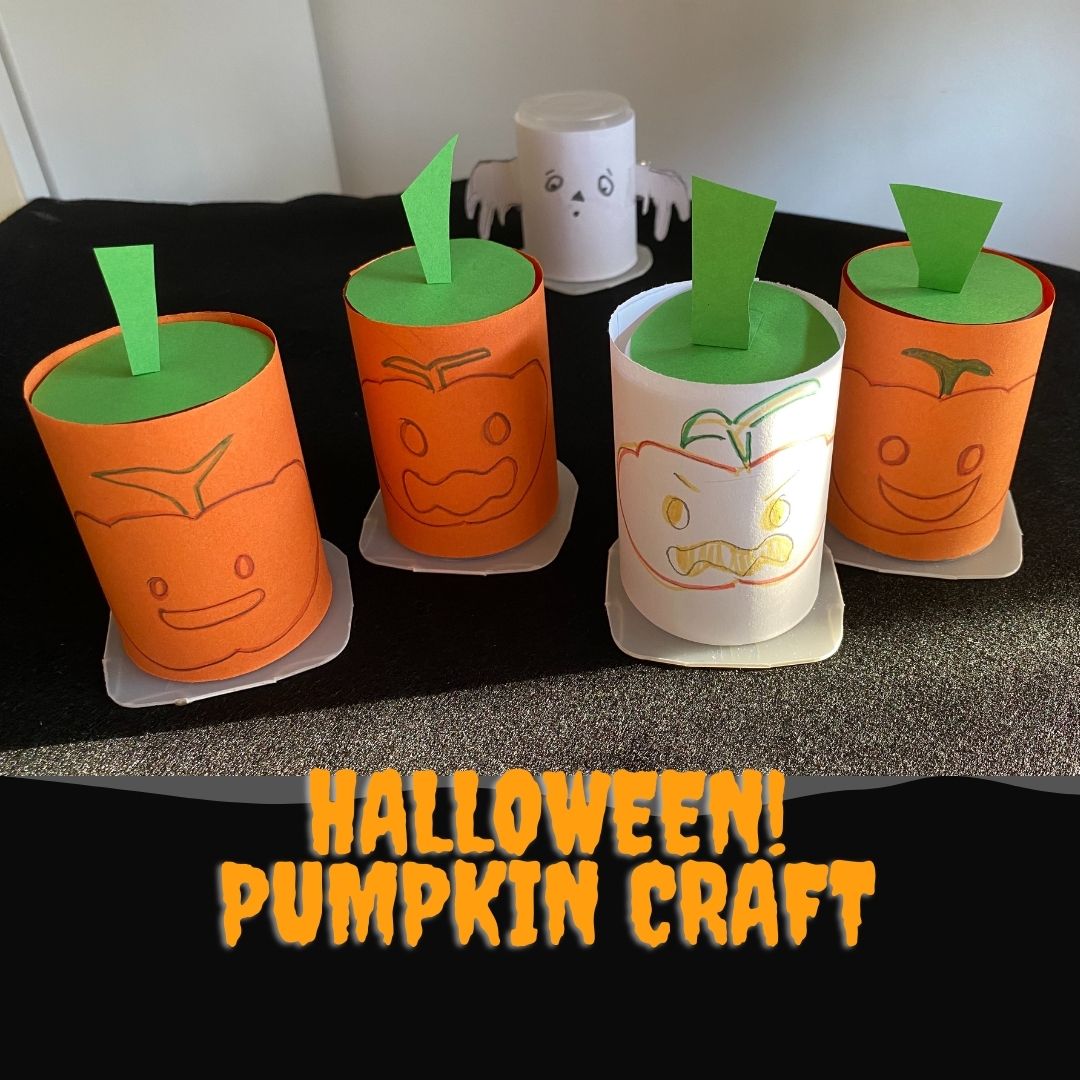 Last Updated on September 1, 2021 by White Bow
This Halloween pumpkin craft makes use of used yoghurt containers and drawing pumpkins on them. I found that kids actually enjoyed peeling off the label on the yoghurt containers and it was part of the fun in doing this craft.
Materials:
Yoghurt containers
Paper – use orange or white
Crayons
Markers
Scissors
Sticky tape
Steps:
Peel off the yoghurt label. We found that there was no need to take off all the label. But if you want a clean container that is free of label residue, soak the container in water. This will loosen the label and will make it easier for you to remove it.
Cut paper according to the size of the container.
Draw pumpkin faces on the paper.
If you are using white paper, then colour the paper using crayon.
Stick paper on the yoghurt container and secure with sticky tape. Make sure that the opening of the container is at the bottom. If you do this, you can also make a hole on the top and hang a few of these containers like a banner. You can also stick this on a fence easier or, you can put a battery powered light inside and make this glow.
Craft
,
craft for kids
,
halloween