Card Box Holder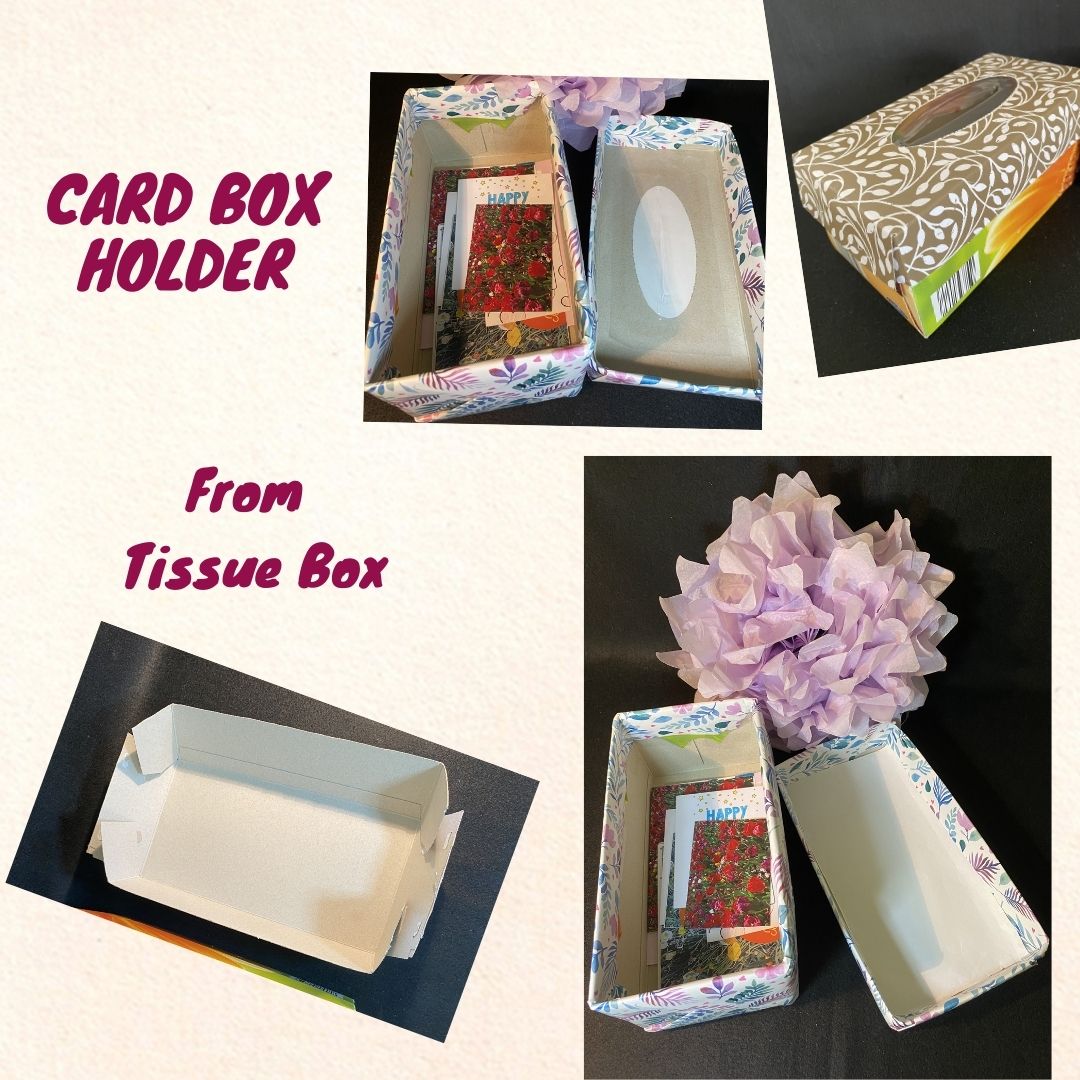 Last Updated on April 13, 2021 by White Bow
Here is a card box holder idea that you can make using a tissue box and gift wrapping. It is an easy recycling craft and a good way of upcycling a tissue box. This craft idea is also a good way of keeping all the card templates we have been sharing on our blogs.
Instructions on how to make this box:
1. Use a ruler and draw a line around the tissue box. I started from the top of the box and measured about 1 inch down, and drew the line underneath. Make sure that all sides are equal.
2. Cut the tissue box as I have indicated in step #1, using kitchen scissors. Now, you have 2 boxes. One will be the lid (top) of the box and the other will form as the base (bottom box).
3. Take the bottom box and loosen the sides as per the picture below.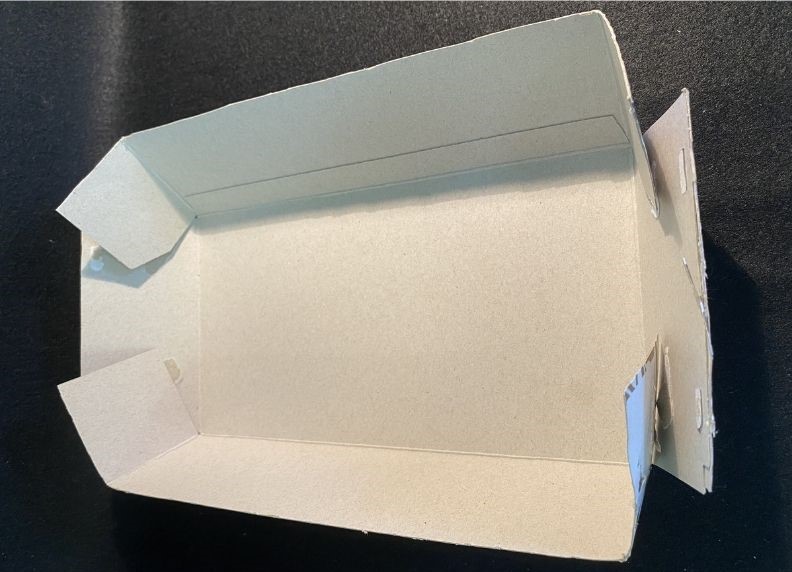 4. Take the bottom box and put the top box on top.
5. Measure the bottom box so the top box sits well on top of it.  Use sticky tape to temporarily secure the box. Then, secure the loosened sides of the bottom box by using a stapler.
6. Cover both boxes with wrapping paper.
Just as an idea, if you want to keep your Christmas cards, then use Christmas wrapping paper. If the box is to be used to keep birthday cards, then use a birthday gift wrap. You can also use these boxes to keep blank greeting cards. Having these boxes is a good way to organise your greeting cards.
We have been providing free card templates on our website. We love to celebrate events at White Bow, so we thought we would give these card templates so you will never get caught out without a greeting card and rush to the shops for A card. It's so important to have a card to go with your gift as the card serves to inform an event host who gave them the gift. It also does not look good if you'd just write "To" and "From" on the gift wrapping because it would look like that you did not put much effort into the gift.  So, just print the card templates from our website, and keep them all in this box. Some are colouring in card templates, so get your kids to colour them as a craft activity. And when you have a party to go to, just grab a card and give it along with your gift.
card box holder
,
card organizer diy
,
recycling craft
,
upcycle tissue box