Jumping Heart Valentine's Card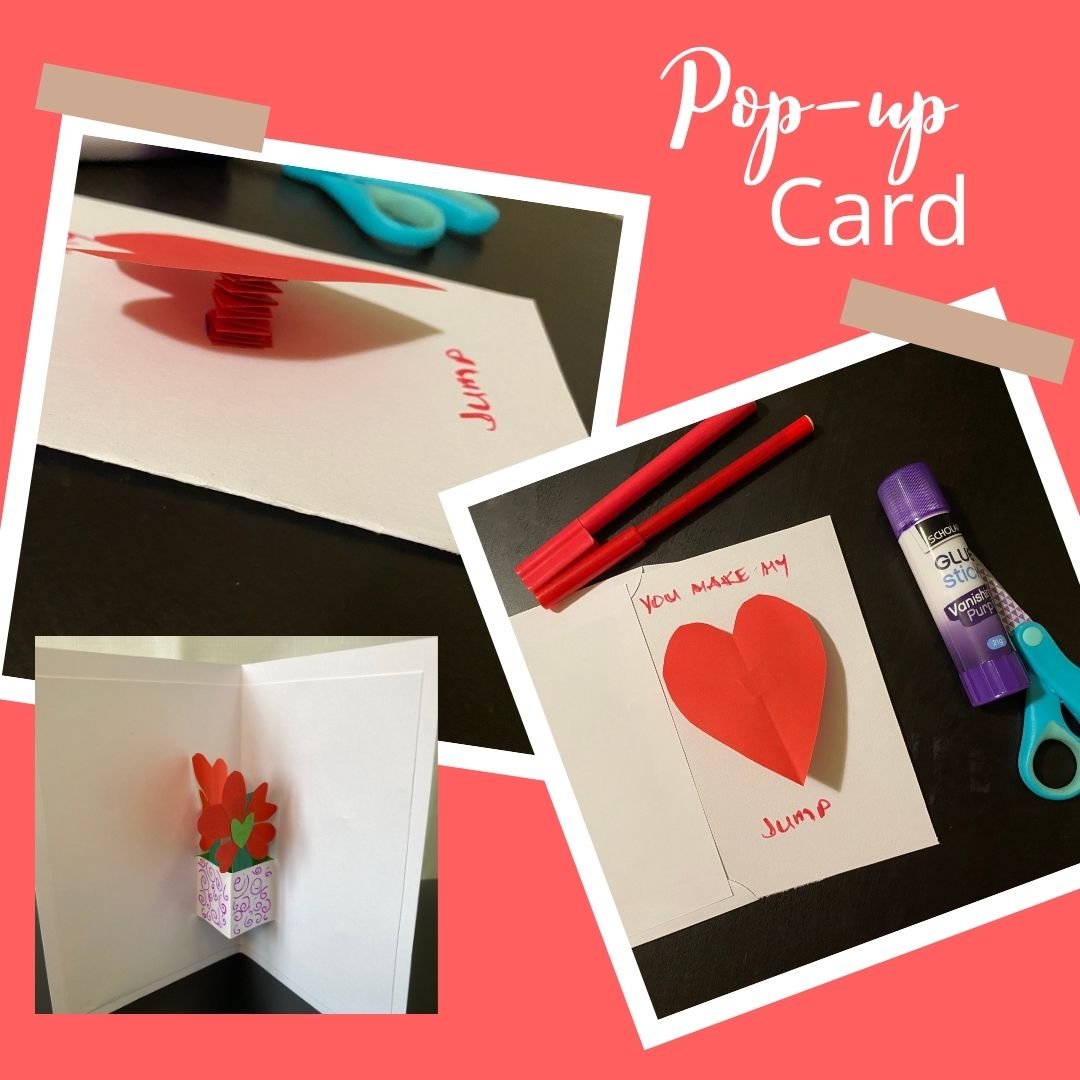 Last Updated on January 6, 2022 by White Bow
This is a simple card craft that kids can make. This card idea is not limited to Valentine's Day. You can also use this for Mother's Day or Father's Day. Create a card featuring a "jumping" heart by using a paper spring. For young kids, use their handprint to personalise the card. Glue it on the inside of the card and add the date so their parent will remember how tiny their child's hand was. This will be a great keepsake. Here is a short clip of how to Personalise a Card with a Child's Handprint.
Materials required:
Cardstock paper or copy papered copy paper
Scissors
Glue
Pen or markers
Instructions:
First, cut out a heart shape by using red copy paper. You can do this by drawing a heart shape and then get your child to cut the outline. Another way is by folding the paper in half and cut out the heart outline. If you do not have red paper, just colour in a white copy paper using a red crayon or marker.
Next, make the paper spring. This will give the heart the bounce and jumping movement. To make the paper spring, cut two thin strips of the red paper and link them together in a "V" shape. Glue the ends to secure. Fold one side and fold the other side, alternating the sides when folding.
For instructions, check our video, How to Make a Paper Spring.
Glue the heart shape on the paper spring, then glue the opposite side of the paper spring on the cardstock or copy paper. Write with a pen or marker the words "You make my heart jump."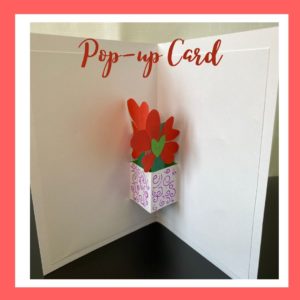 To make this pop-up card, we used one A4 sized cardstock paper. We then cut it into half, therefore creating two A5 size pieces of paper. To make the first card, take one of the A5 paper and cut it smaller than the other. We cut off about half an inch on the top and the side. Then fold this paper into half and cut slits. Open the paper and fold tabs inward.
Make the bouquet of hearts next. First, we drew swirls on the tab, to make it look like a flower pot. To make the bouquet of hearts, we used red and green copy papers. We then cut the papers into heart shapes. Then create a stem, using cardstock paper. We stuck the hearts on a stem with glue, to make it look like a bouquet. Before you glue the bouquet on the card, check if this lays flat in the card.
Next, fold the A5 paper to create a second card. Glue the smaller card on the bigger card. You can decorate the front of the card by cutting a big heart shape or drawing a heart. You can also write Happy Valentine's Day. Then write a message on the inside of the card.
craft for kids
,
pop up cards
,
valentines day