Homemade Mother's Day Card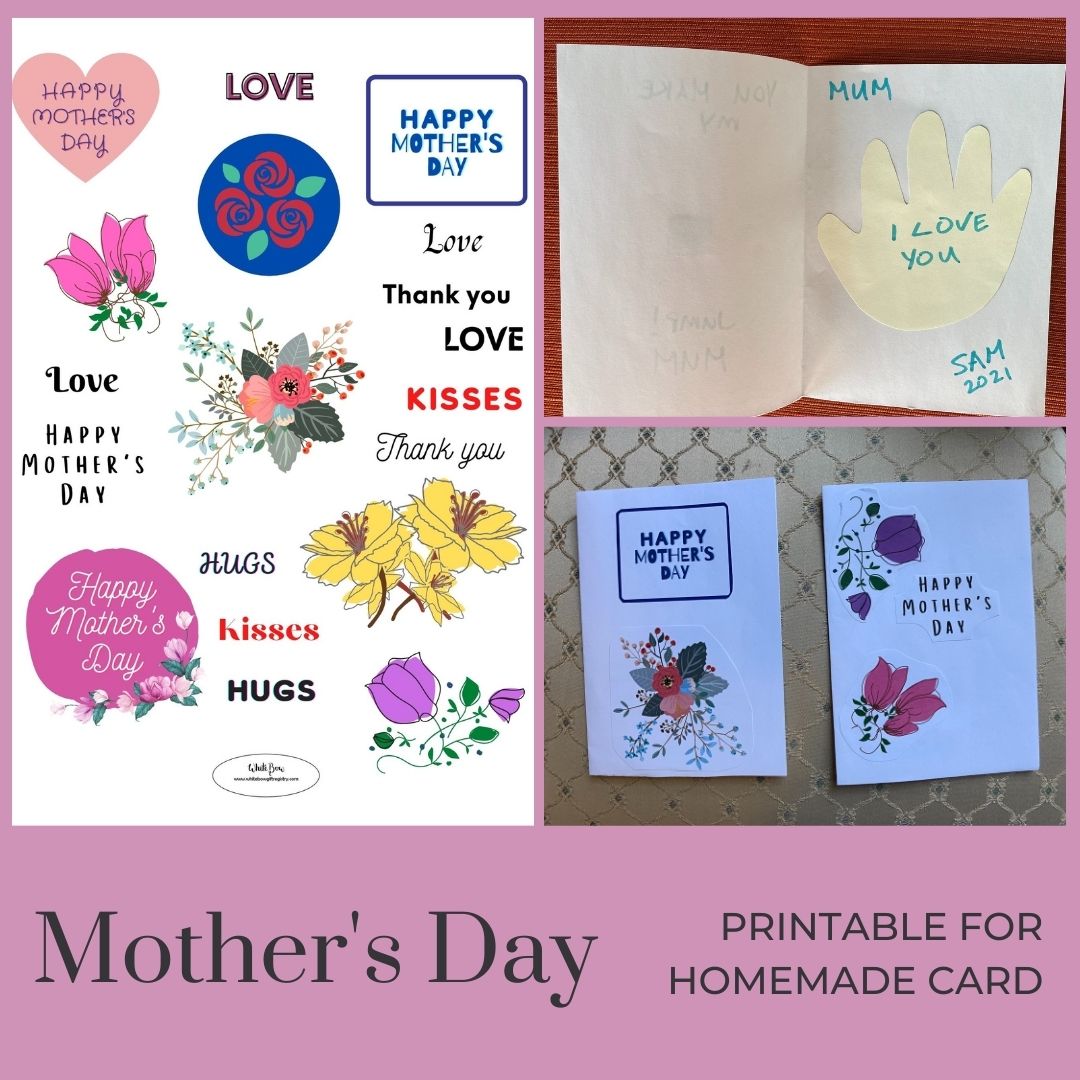 Last Updated on June 27, 2021 by White Bow
Make a homemade Mother's Day card using this free PDF printable. This is ideal for little kids to use, including toddlers. Just cut and paste. To make a homemade card, all you need are our PDF printable, copy paper or card stock paper, scissors, glue and pen. To make it personalised, just get your child to select the images they want to use, get them to cut around it and get them to paste the images on the card. Get your child to write "Mum" and their name.
If you have a toddler, to make a personalised Mother's Day card, you can hold their hand and guide them to write "Mum" and their name. You can also trace their hand, cut the image of their handprint and paste that on the card. Don't forget to write the date on the card as this will be a good memento for when they grow up. Here is a short clip of how to Personalise a Card with a Child's Handprint.
Download here the free Happy Mother's Day Printable.
Video on how to make a homemade Mother's Day card
Making a card is a good activity to do with a child as it encourages creativity and the development of their fine motor skills. Check our other printables to help make a homemade card:
Card Template Colouring in "Thinking of You"
Free Printable for Homemade Birthday Card
card diy
,
card idea for toddlers
,
diy mothers day card
,
homemade card
,
homemade mothers day card
,
mothers day card