Brushstroke Invitation Templates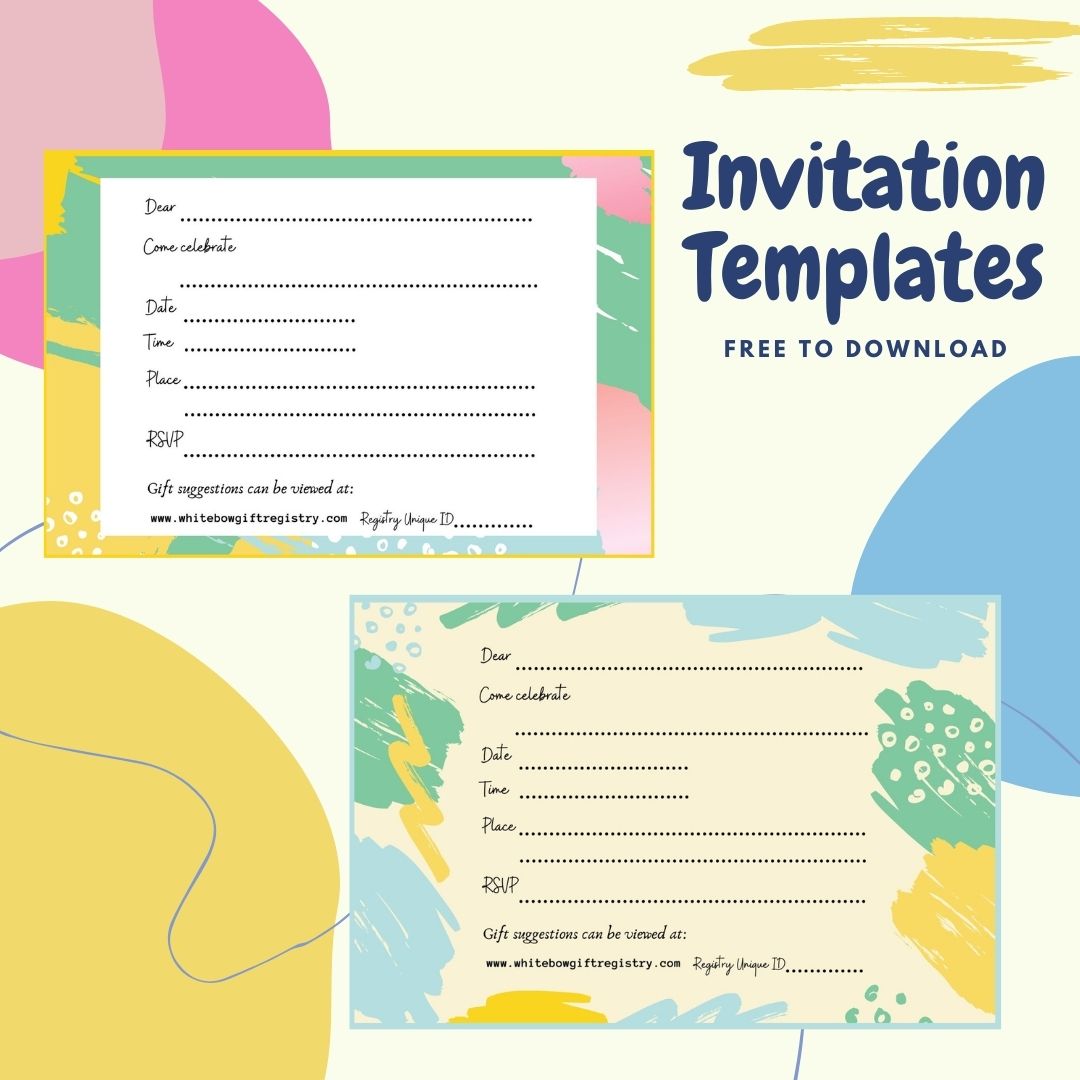 Last Updated on November 27, 2021 by White Bow
Choose between these two brushstroke design invitation templates for your next event. You can use these templates for a birthday party, baby shower, house warming party, etc. The invitations are free to download. They are available in PDF and come in sizes 7×5″ and 6×4″.
These invitation templates include a section to write in your Unique Id of your gift registry. When you create a wish list with White Bow Gift Registry, it generates a Unique ID, which identifies your event. Aside from stating the Unique id on the invitation, you can also share your Unique id by email, phone text message, through Facebook Messenger or Watsapp. You can add your wish lists up to the date of your event. So if you have guests who are last-minute shoppers, then this functionality would be a big help to them. Do try White Bow Gift Registry now and see how how it can make gift buying easier.  You can access it through the "Sign Up" and "Login" tabs of the website, or you can download the IOS app.
If you have questions on how to use the app, the instructions are available under FAQ. You can also email your questions to info@whitebowgiftregistry.com.
Printable Invitation templates:
Pink brushstroke invitation 7×5 size
Pink brushstroke invitation 6×4 size
Blue brushstroke invitation 7×5 size
Blue brushstroke invitation 6×4 size
brushstroke invitation template
,
free invitation template
,
Free Printable
,
gift registry