5 Things to do with Unwanted Gifts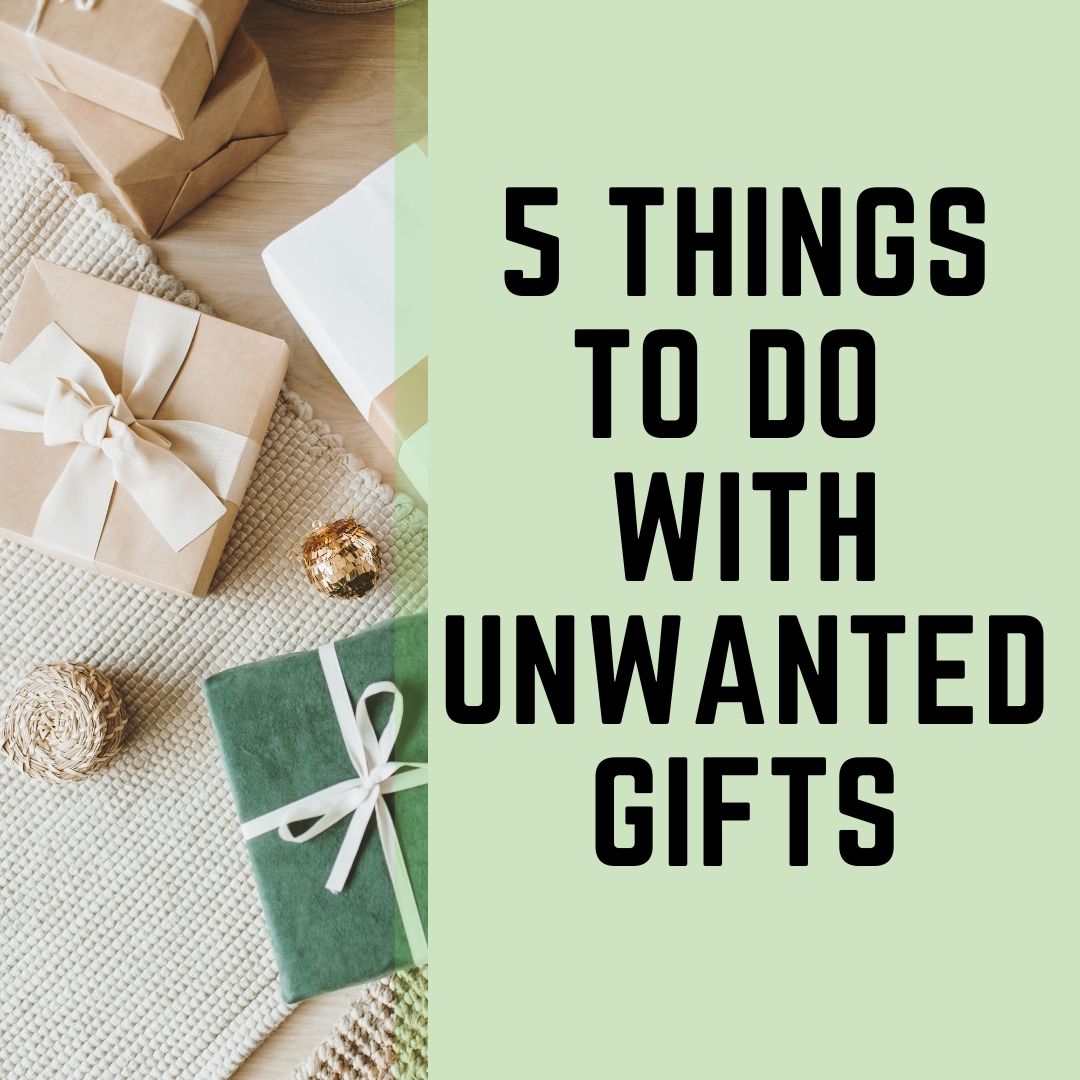 Last Updated on November 27, 2021 by White Bow
Here are the 5 tips on what to do with unwanted gifts. Perhaps you received gifts this holiday which you did not wish for? Did you get duplicated gifts and you were wondering what to do with the extra gift?
Maybe you are thinking of regifting? I personally do not like regifting.  I have heard of stories where gifts they have given were regifted to them! Another reason I do not like regifting is I know that the gift cost my friend or family member time and money to get me the gift.
So… be thankful for what you have received, and make sure you take positive steps to avoid the waste of gifting.
Here are 5 things to do with unwanted gifts:
Give to charities. You will find that there are different charities around happy to accept new stock such as household items, clothing, toys and even beauty products that help domestic abuse victims.
Duplicated toys – if you leave your kids regularly at their grandparents' house or another relative or friend, have a box of toys that are duplicates and leave them at that house, or send the box with your kids whenever they go there.
Sell online – eBay, Facebook Marketplace, etc
If you really need to regift, then make sure you write the name of who gave you the gift. That way, you don't regift to them or anyone from their circle of friends or anyone associated with them. There is nothing more embarrassing than getting caught being a regifter!
Create a wish list with White Bow Gift Registry. This would be the most important tip to avoid unwanted gifts. The app lets you share your wish list and you can also state your interests, your size, the colour you like and gifts you really want. White Bow is a gift registry app for the web and IOS app, that lets you create wish lists from any store. Gift shoppers can also buy from any store and can mark the app as purchased to avoid duplication.
Start creating your wish list now. And before an event or holiday, share your wish list with others especially those who seem to gift you amiss.
regifting
,
tips
,
unwanted gifts
,
what to do
,
what to do with unwanted gifts